Description
The Onigokko Fandisc is a short sequel to Onigokko!, with five routes to enjoy! Every girl from the original has an epilogue story, so you can enjoy more of your favorites, alongside a brand new route for the fan favorite imouto who was previously unromanceable!
Story
Your favorite girls from Onigokko are back! Return to Miyajima Island and reconnect with your favorite friends and lovers, and experience after stories for each route in Onigokko! But that's not all the fandisc has to offer; if you're an imouto fan who felt slighted that Aoi didn't get a route in the first game, worry not! This fandisc has you covered, with a full route dedicated to sibling bonding!
The Fandisc features an enchanting cast of characters brought to life by remarkable artwork paired with the talented writing duo of Miyakura and Sora Shitashimo. The Fandisc will be fully voiced, with the exception of the protagonist, providing an immersive audio journey for players.
Fact Sheet
Publisher

JAST USA

Developer

ALcot

Release Date

June 23rd, 2023

Platform

PC

Available In

English

Links
Package
Capsule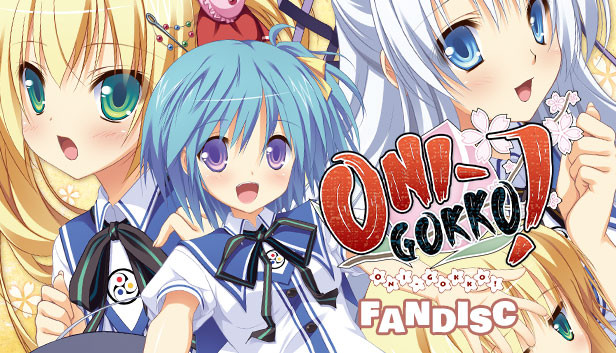 Screenshots